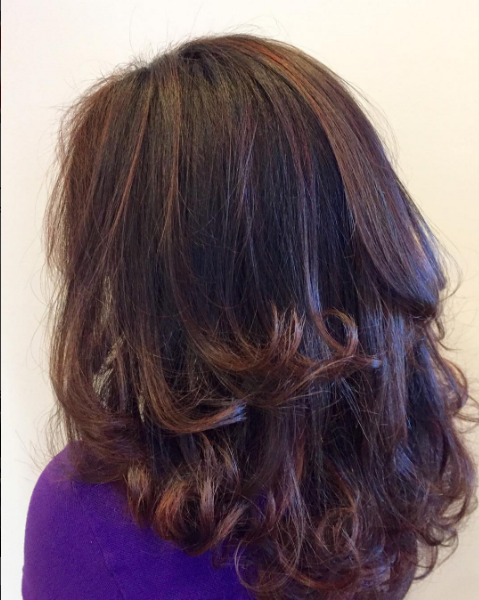 Whether your hair is straight, curly or somewhere in between, chances are you've battled frizzy hair during the humid summertime (or maybe even all year round). Looking for a solution to this pesky hair issue? Our Philadelphia hair stylist is here to tell you about a few effective methods for banishing frizz and unleashing beautiful, sleek hair this summer:
Cut down on shampooing. Contrary to popular belief, shampooing your hair every day is not good for it. That's because shampoo strips your hair of its natural oils, which help to combat frizz and keep your hair smooth. To maintain an appropriate level of oil in your hair and avoid frizziness, only use shampoo every two or three days. For the rest of the days, simply condition hair or use dry shampoo.
Choose the right conditioner. Treat your hair right by using a conditioner that hydrates your locks rather than drying them out. Ingredients to look for when browsing conditioner labels include keratin, protein and natural oils. These frizz-fighters will keep your hair shiny and smooth without creating buildup like synthetic silicon moisturizers tend to do.
Be smart about heat styling. When hair is frizzy and it is hot outside, the last thing you want to do is add more heat to the mix by using a flat iron, curling iron or blowdryer. But if you absolutely need to use one of these items, you can minimize frizziness by applying a heat protectant spray or serum to your hair before styling. Doing so will help your hair retain moisture and keep it from getting damaged.
Throw some detangling spray in your bag. Even if you spend hours slying your hair in the morning, it can still become frizzy throughout the day as you move from indoors to outdoors. To prepare for midday frizz, stick a hair detangling product in your handbag. If needed, spray a small amount on your head to restore a smooth texture to your hair without adding excess oil.
Invest in a hair-relaxing treatment. Hair relaxers eliminate frizz and make hair easier to manage. Plus, they can be customized to work for any hair type. To learn more about how a hair-relaxing treatment may be able to help you cut down on frizz, contact our hair stylist in Philadelphia today!
By following these tips, you'll finally be able to say goodbye to summertime frizz.
Need Help Managing Frizz? Come to Panache Hair Design!
Searching for a Philadelphia hair stylist that will keep your hair looking lovely during the hot summer months? Look no further than Panache Hair Design! At our salon, we strive to maintain a comfortable, relaxing atmosphere while offering the best hair styling services in the city. To schedule an appointment with one of our talented stylists, call 215-545-7166 or fill out our online appointment request form. We look forward to showing you what makes us the hair stylist Philadelphia residents love!